Cut costs & save time!
Make ADA-compliant signs with our patented Raster® Braille System.
Your sign shop Just got a whole Lot bigger!
Your customers have deadlines…let us help you exceed their expectations! We deliver high quality wholesale ADA-compliant signs when you need them. Make our team part of your team!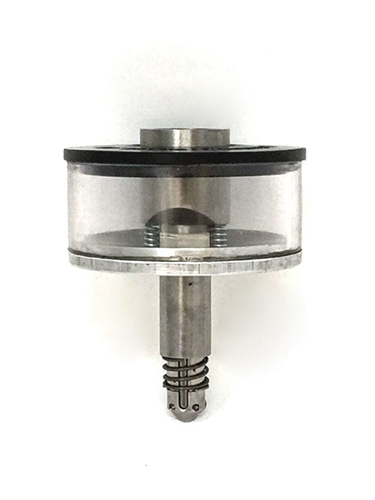 This exciting device dispenses and inserts Raster® spheres automatically from your engraver. It's easy to install, requires no special software to use, and fits most computerized routing/engraving machines and installs spheres five-times faster than manual processes.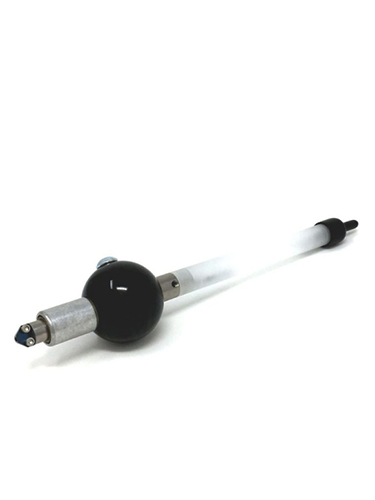 Our Raster® Braille pen is the most commonly used tool to insert raster spheres. Simply fill the barrel of the Raster® pen with Raster® spheres and you are ready to start. The spring-loaded tip holds one sphere at a time. As you press down, the plunger presses the Raster® sphere into the pre-drilled hole.
About Accent Signage Systems
Accent founder Reuven Rahamim immigrated to the U.S. from Israel when he was just 23 years of age. After settling in Minneapolis, he attended the Dunwoody College of Technology in Minneapolis and worked at a local plastic fabrication company. Reuven purchased his own engraving machine and started a sign shop in his basement. What began as a small pet project quickly flourished into a successful business. As his company and customer base grew, he knew he needed space to expand. He rented a room in the building of his employer, and thus Accent Signage Systems was born.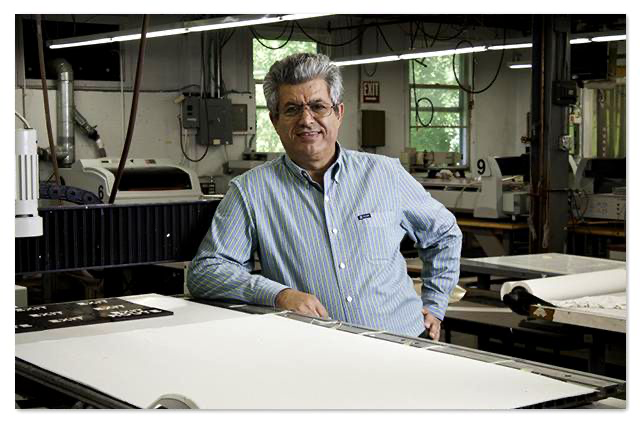 Reuven was hailed by his co-workers, peers, and the signage industry alike as an inventor, tinkerer, and even the "mad scientist of signs." In the 1990's, one of Accent's greatest successes was the application and acceptance of several patents on the renowned Raster® Braille method of creating signs for the visually impaired. This technology continues to evolve and pave the way as the industry's preferred method of ADA-compliant braille insertion.
Today, Accent Signage Systems, Inc. still upholds Reuven's inventive legacy. From it's unique custom signage, name badges, and continued evolution of Raster® Braille products, Accent Signage Sytems remains a leader in interior finishing industry.